Shandong Kunda Biological Technology Co.,Ltd.
Shandong Kunda Biological Technology Co.,Ltd.
Main Products:
Potassium Sorbate / (2E,4E)-Hexa-2,4-Dienoic Acid / Nicotinamide / Diethylamine / Triethylamine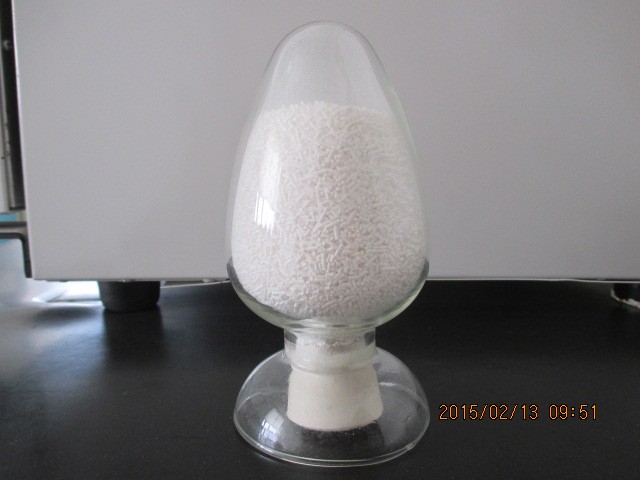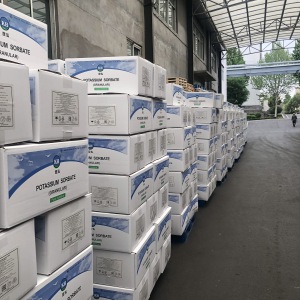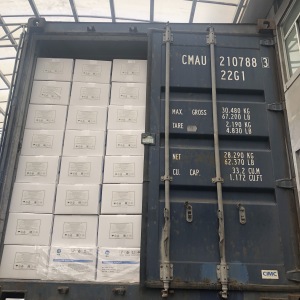 Potassium Sorbate / CAS 24634-61-5
OVERVIEW
Benefits
Potassium sorbate is a colorless to white scaly crystal or crystalline powder, odorless or slightly odorless.
Specification
| | |
| --- | --- |
| Item | Specification |
| Appearance | White granular |
| Odor | Qualified |
| Solubility | Complied |
| Identification Test | Qualified |
| Moisture(%) | 0.15 |
| Assay( dry weight basis,%) | 100.48 |
| Alkalinity(as K2CO3)(%) | 0.13 |
| Heavy Metals(as Pb)(mg/kg) | <10 |
| Acidity(As Sorbic acid)(%) | -- |
| Aldehyde(as formaldehyde)(%) | <0.1 |
| Arsenic (as As)(mg/kg) | <3 |
| Lead(mg/kg) | <2 |
| Mercury(mg/kg) | <1 |
Uses
Potassium sorbate is an internationally recognized low toxicity and efficient acidic preservative, with the same anti-corrosion effect as sorbic acid. Potassium sorbate is widely used in industries such as food, beverages, soy sauce, tobacco, pharmaceuticals, cosmetics, and agricultural products.
Potassium sorbate is used as a food preservative, fruit and vegetable preservative, cosmetic preservative, feed preservative, and inhibitor of mold and yeast.
Potassium sorbate is also used in wine production because it prevents yeast from continuing to ferment in the bottle. Potassium sorbate, as an acidity regulator, can regulate the pH value of food and beverages to maintain a stable acidity.
In industry, potassium sorbate can also be used as a catalyst, dye, and resin production.
Packaging
Pallets

Packing

20'FCL
40'FCL
With
Without
With
Without

25 KG/Carton

E200/FCC/USP/GB
Lead Time
14-30 days
Max Capacity
50000 MT/Year
DESCRIPTION
Potassium Sorbate
CAS NO.:24634-61-5
EINECS NO.:246-376-1
HS CODE:2916190090
Molecular Formula:C6H7KO2
Molecular Weight:150.22
Appearance: White or off-white crystalline granular or powder
Solubility:Freely soluble in water and practically insoluble in ether.
Executive Standard:Comply with E202/FCC/USP/GB standard.
Packing: 25KG carton, 50LBS carton, 500KG big bag, can also be customized according to customer requirements.
Application: Be used as preservatives in food, feed, pharmaceutical, and cosmetics industry.
Typical Properties
Summary
Potassium sorbate is mainly used as food preservative, cosmetics preservative and feed mould proof. It has a strong inhibition of spoilage bacteria and mold, and is easily soluble in water, so it is widely used. The lower the pH value, the stronger the antibacterial effect. Sorbic acid (potassium) can effectively inhibit the activities of molds, yeasts and aerobic bacteria, and also prevent the growth and reproduction of harmful microorganisms such as botulinum, Staphylococcus and Salmonella. However, it has almost no effect on beneficial microorganisms such as anaerobic bacillus and Lactobacillus acidophilus. Its inhibitory effect on development is stronger than bactericidal effect, so as to effectively prolong the storage time of food, And keep the original food flavor.
IUPAC
potassium;(2E,4E)-hexa-2,4-dienoate
SMILES
C/C=C/C=C/C(=O)[O-].[K+]
Attribute classification
Matter Classification
organic
Category
Food(Feed) Additives > Anti Corrosion And Preservation
Chemical and Physical Properties
Appearance
White crystal or powder
Export information
Export Formalities
A,B N,M,R,S
Risk Code
R36/37/38-35-22
Overview

Descriptions

Sample